Introducing Solin Explore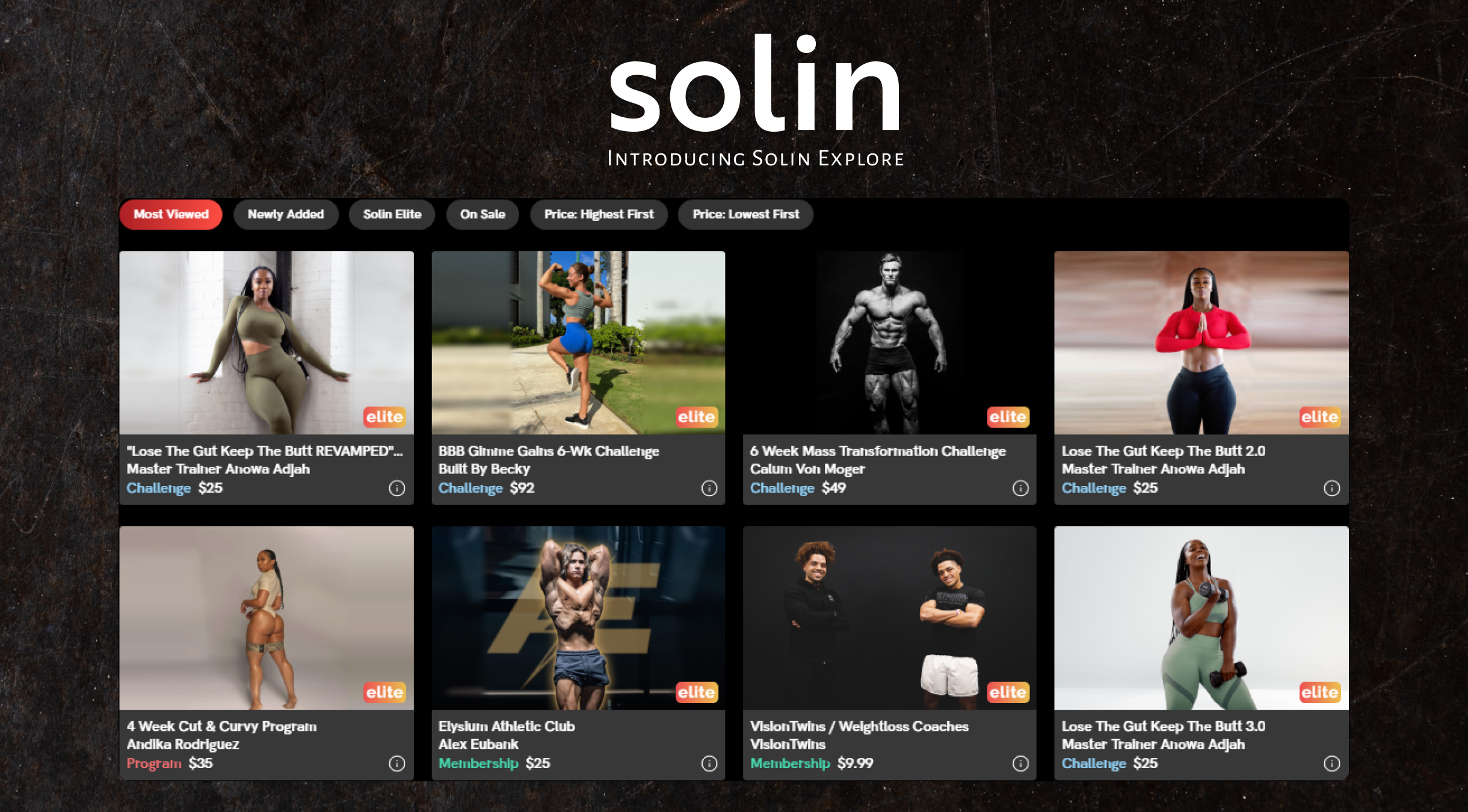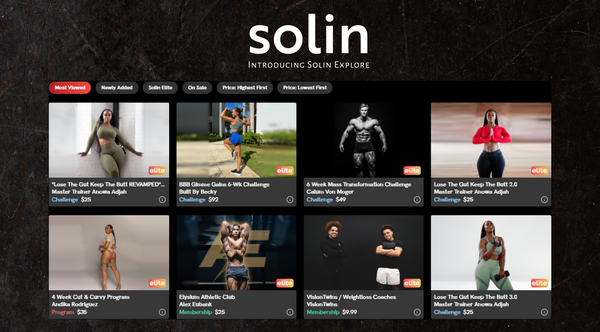 Today, we're excited to announce Solin Explore: https://solin.stream/explore
Solin Explore is a place where you can discover and explore the top digital products from creators on the Solin platform.
You can sort by several main categories: All, Programs, Challenges, Memberships, & Cookbooks.
Within each category, you can filter by: Most Viewed, Solin Elite, On Sale, & Price (Lowest to Highest or Highest to Lowest).
We created Solin Explore as a way for fans to come to Solin and more easily discover the digital products that best suit their needs & improve their lives.
For creators, we wanted to provide a space where their products can be discovered by new fans. In the coming days, we will be releasing another blog post with specific details on how the algorithm works for creators to be ranked higher on the Explore page.
In the coming months, we will be adding new digital product categories for fans to sort by. A few examples of digital products we're currently working on with creators include photography & editing courses, healthy skincare routines, gut health challenges, & business skills courses, among others.
In the meantime, we'd love to hear what you think of the new feature! Feel free to let us know by emailing hello@solinfitness.com
How to Get in Touch
If you're a creator and you'd be interested in working with our team, please feel free to apply here: https://solin.stream/creators (use referral code EXPLORE for an expedited review).
As always, if you have any questions or would like to get in touch more generally — feel free to reach us at hello@solinfitness.com. We'd love to hear from you!