Everything You Need to Know About the Explore Algorithm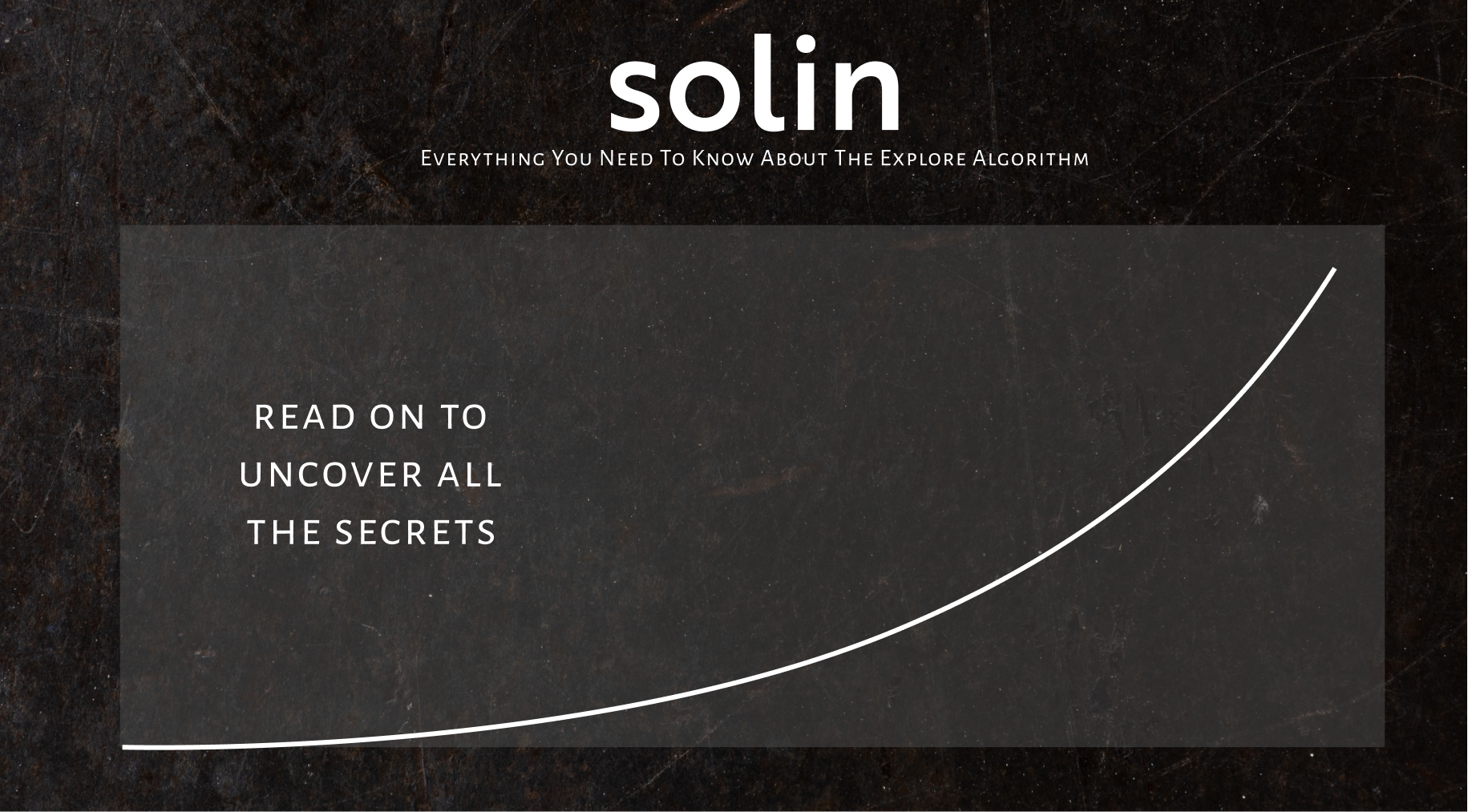 We recently announced Solin Explore, which you can find by navigating here: https://solin.stream/explore
One topic that is always top of mind for creators (and often consumers) is how to rank higher in any given algorithm. This has certainly been a theme on Instagram, Tik Tok, YouTube, and other social platforms for years.
At Solin, it's our goal to provide as much transparency as possible so that creators can put in the effort to rank higher, and so that consumers know why they are being shown certain products.
In this article, we will get technical behind the primary elements of the Solin Explore algorithm (as of November 10, 2022).
If you're a creator and want a deeper understanding of specifically how to rank higher on the Explore page, this is for you!
Most Viewed: Most Viewed is calculated based on the total number of people that have purchased a given digital product and viewed the underlying product. It does not refer to total page views (more on that in the Solin Elite section below); rather, it refers specifically to the number of people that have viewed the actual product by purchasing.
Pro-tip: the best way to rank higher in the Most Viewed section is to drive more purchases. The best ways to drive more purchases are to build trust with your audience, deliver value on social media, and talk about your product on social media. You can also consider different tactics like lowering your price through discounts & promotional specials to drive a higher number of sales.
Newly Added: Newly Added shows digital products that have been released in the last 30 days.
Pro-tip: the best way to be consistently ranked in Newly Added is to release digital products often. Be careful not to release digital products just for the sake of releasing them; but if you are able to provide a new digital product that is valuable every few months, that's generally a good cadence. Note that the optimal cadence can vary significantly from creator to creator.
Solin Elite: Solin Elite shows digital products solely from creators who are Solin Elite members. A Solin Elite member is classified as a creator who is in the top 5% of all creators on the platform (as defined by the number of total page views).
A page view is calculated as any visit to your sales page, or any loading of a page within your product. For example, if a potential buyer visits a sales page once, that is one view. If the potential buyer revisits the sales page 5 days later, that is counted as a second page view. If somebody who has purchased navigates to 10 different pages within the digital product (perhaps the user navigates to 5 different sessions of the product and visits the community 5 times), that would be 10 additional page views.
The goal of this metric is to give creators credit for the total visits to the sales page as well as the engagement inside of the digital product once people have purchased. The more purchases you have, and the more engagement you have within your product community, the more page views you will gather and the higher you will rank.
Pro-tip: the best way to get more page views and work your way towards Solin Elite is to generate a lot of engagement within your digital product. Let's say you have 1,000 purchasers of a product – if all 1,000 people visit the community page 5x / day, you are generating 5,000 page views / day from existing members.
On Sale: On Sale shows digital products that are currently discounted. You can add a discount by navigating to the "Price & Access" section within a given digital product.
Pro-tip: reach out to your Solin representative if you want advice on pricing & discounts. Your team will be happy to provide advice on the optimal pricing & discount strategy for you based on your historical sales data, time of year, & general purchasing trends across the platform.
Price: Highest First: Price: Highest First shows the products from highest price to lowest price
Price: Lowest First: Price: Lowest First shows the products from lowest price to highest price
Pro-tip: just as with discounts, reach out to your Solin representative for advice on pricing. Your team will be happy to suggest an optimal pricing strategy based on your sales data, time of year, and general purchasing trends on the platform.
As always, we'd love to hear your thoughts & feedback! Feel free to get in touch by emailing hello@solinfitness.com
How to Get in Touch
If you're a creator and you'd be interested in working with our team, please feel free to apply here: https://solin.stream/creators (use referral code EXPLORE for an expedited review).
As always, if you have any questions or would like to get in touch more generally — feel free to reach us at hello@solinfitness.com. We'd love to hear from you!